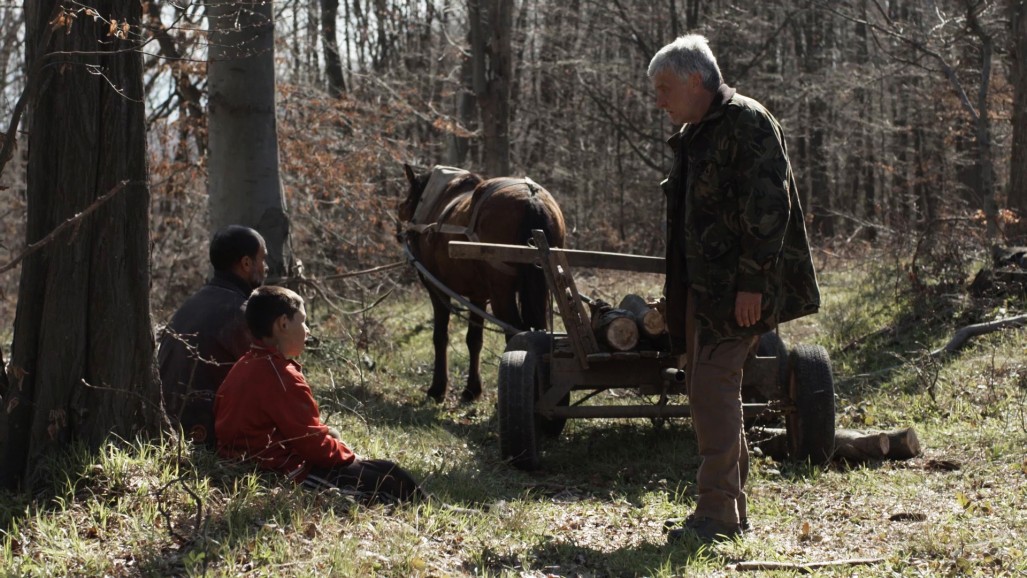 Yesterday, October 4, in the Festival and Congress Center in Varna was officially closed the 36th  Golden Rose Festival for Bulgarian feature films and the winning films were announced. The Grand Prix for best Short film won the production Dimo's Forest (28 min., production: Trivium Films) directed by Hristo Simeonov, supported by the American Foundation for Bulgaria under the program for Support for University Students' Film Projects. Script is by Konstantin Tsonev, cinematographer - Veselin Hristov, and the cast are Alexander Trifonov, Stefan Denjubov, Borislav Rusev, Zlatko Dimitrov, Bojidar Staynov, Zoya Shopova, Nikolay Čobanski.
Hristo Simeonov's film was awarded for his overall artistic vision, significance of the theme and the organic acting presence. Nuanced construction of the dramaturgical image of the main character - a positive character outside the black and white clichés. The film convincingly presents the Compromise of survival, which leads to inevitable catastrophe, but nevertheless the final gives a ray of hope for a possible exit and salvation through the power of the human. The main merits in the interpretation of the topic is the absence of the didactics, skillfully observed the balance between the crude realism and the discrete poetic of the environment.
The same production was also awarded with the Film Criticis Award.