After a difficult choice between 89 films preselected from 1420 entries the International Jury gave awards in 11 categories and assigned 6 special mentions. 
Winners at the jubilee 15th edition of International Early Bird Student Film Festival which took place in Cultural Centre G8 and NATFA Cinema Hall between 01 and 05 th November, 2019: 
Early Bird Grand Award
Dante vs Mohammed Ali by Marc Wagenaar, Netherlands
Amsterdam University of the Arts, Netherlands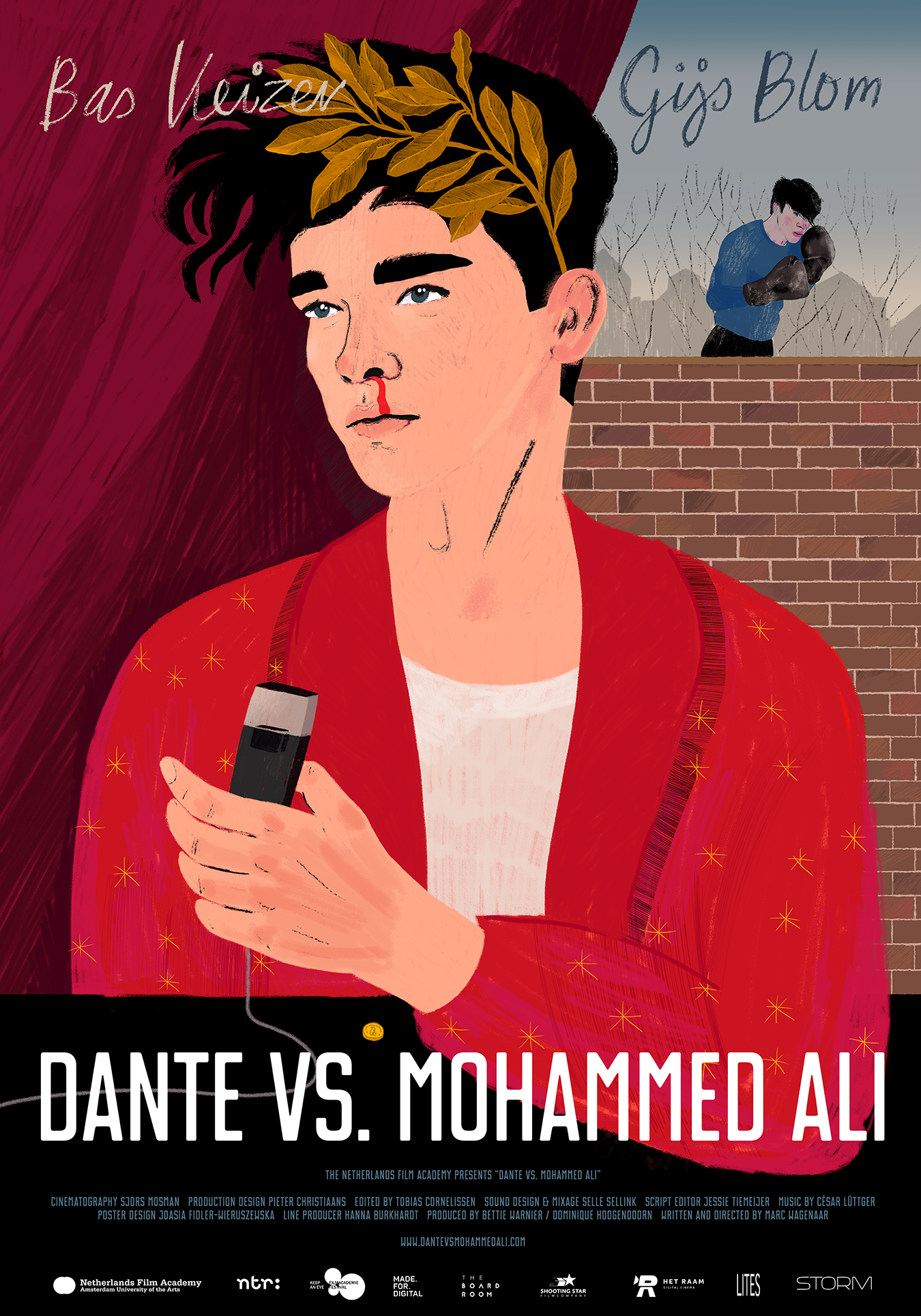 When Wolf refuses to fight his best friend Alexander during a weekly boxing match, the whole village turns against him. He tries to convince Alexander to join him leaving the village, but his overly romantic message runs into a wall.
Writer and director: Marc Wagenaar
Cinematography: Sjors Mosman
Music: César Lüttger​
Editing: Tobias Cornelissen
Best Bulgarian Film
War Machine by Iva Dimanova, Bulgaria
National Academy for Theatre and Film Arts Krustyo Sarafov, Bulgaria
War Machine deals with one of the oldest problems of the humanity - war. Painting a world not based on any particular conflict, but rather an amalgomation of several conflicts. Observing a world with no good and evil, in which war and it's consumption of life has become a well oilled machine, allows me to explore the true nature of war - the act of killing. The act of mass produced killing. The act of stripping the humanity away from the people until they are nothing more than war machines.
Director: Iva Dimanova
Writer: Vladislav Budinov
Music: Yavor Pachovski
Editing: Iva Dimanova
Best Foreign Film
All Good by Luisa Ricar, Switzerland
Zurich University of the Arts, Switzerland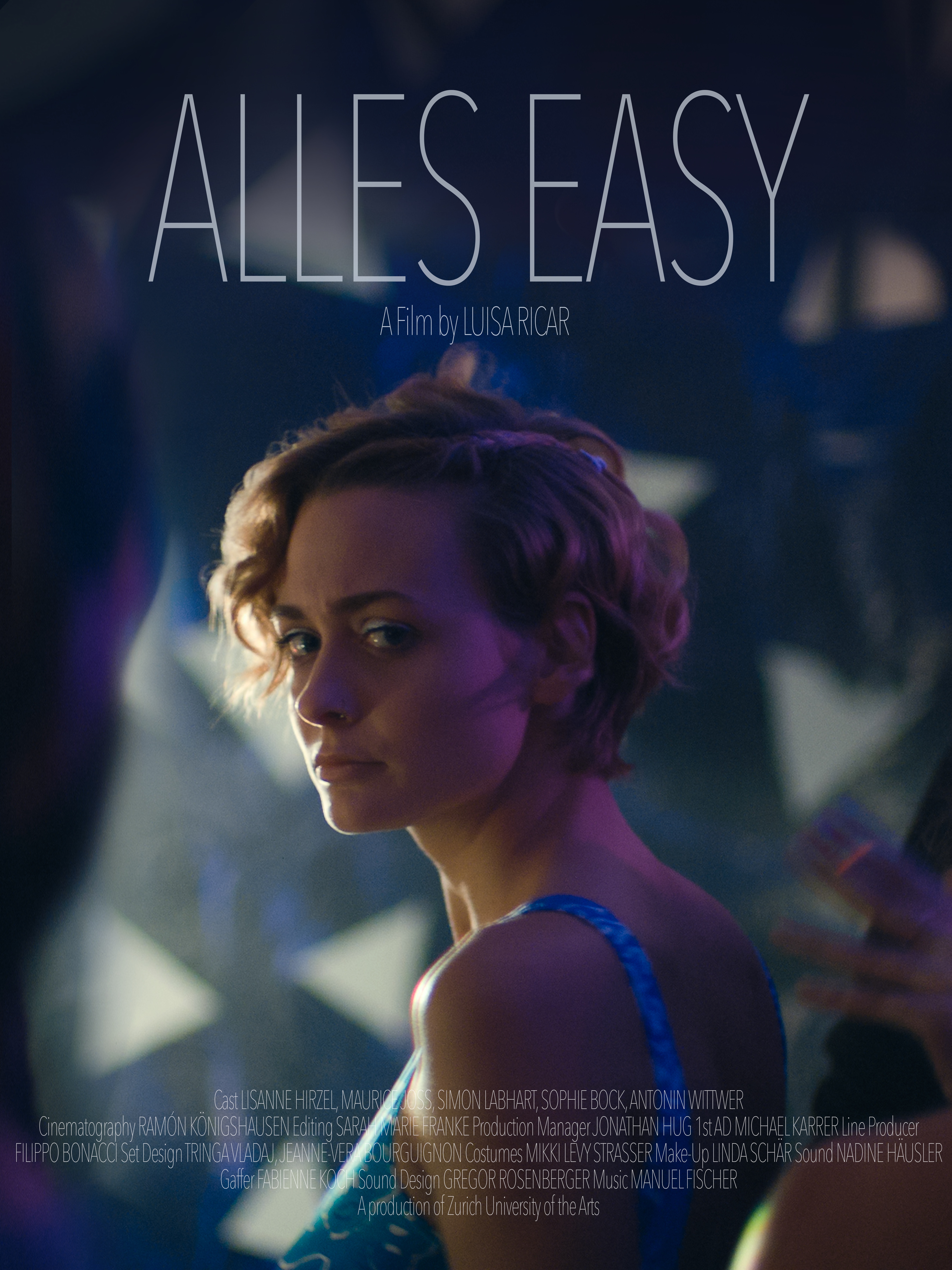 All good. Party a little, some drugs, together suppress the
seriousness of the world.
All good. From weekend to another, open relationship, the occasional
sex between friends.
All good. Not being able to say no. Not being able to talk about. Not
wanting to over react. Still, everything all good?
All Good is a drama about a young women who couldn't say no but realizes that nothing is all good anymore.
Writer and director: Luisa Ricar
Cinematography: Ramon Konigshausen
Editing: Sarah Marie Franke
President of the Jury Award
To the leading actress Kincső Blénesi for Casting by Sándor Csoma, Hungary

The 18-year-old Julia lives in a poor mining town with her brother. One day she tries her luck at a modell casting in the hope of starting a new life abroad. However during the casting it turns out that they are looking for porn actresses. Unexpectedly Julia finds herself in a situation where her decency is endangered.
Writer and director: Sándor Csoma
Cinematography: István Balázs Balázs
Music: Csaba Kalotás
Editing: Dániel Márton
Best Documentary
Frog Hunters by Batuhan Kurt, Turkey
Dealing with the frog hunting profession that is being passed on from generation to generation by Romani people in Edirne, the documentary film blends the cultural structure and aesthetics of the Romani neighbourhood and examines the details of frog hunting profession through the intimate relationship between fathers and sons. The film also tells hunters' struggles against the factories which don't recompense their hard work and the pesticides that lower the population of frogs day by day.
Writer and director: Batuhan Kurt
Cinematography: Ferhat Onur Ceylan, Kürşat Taşçı
Music: Burak Berberoğlu
Editing: Günsu Yiğitcan
Best Animation
Tangle by Maliheh Gholamzadeh, Iran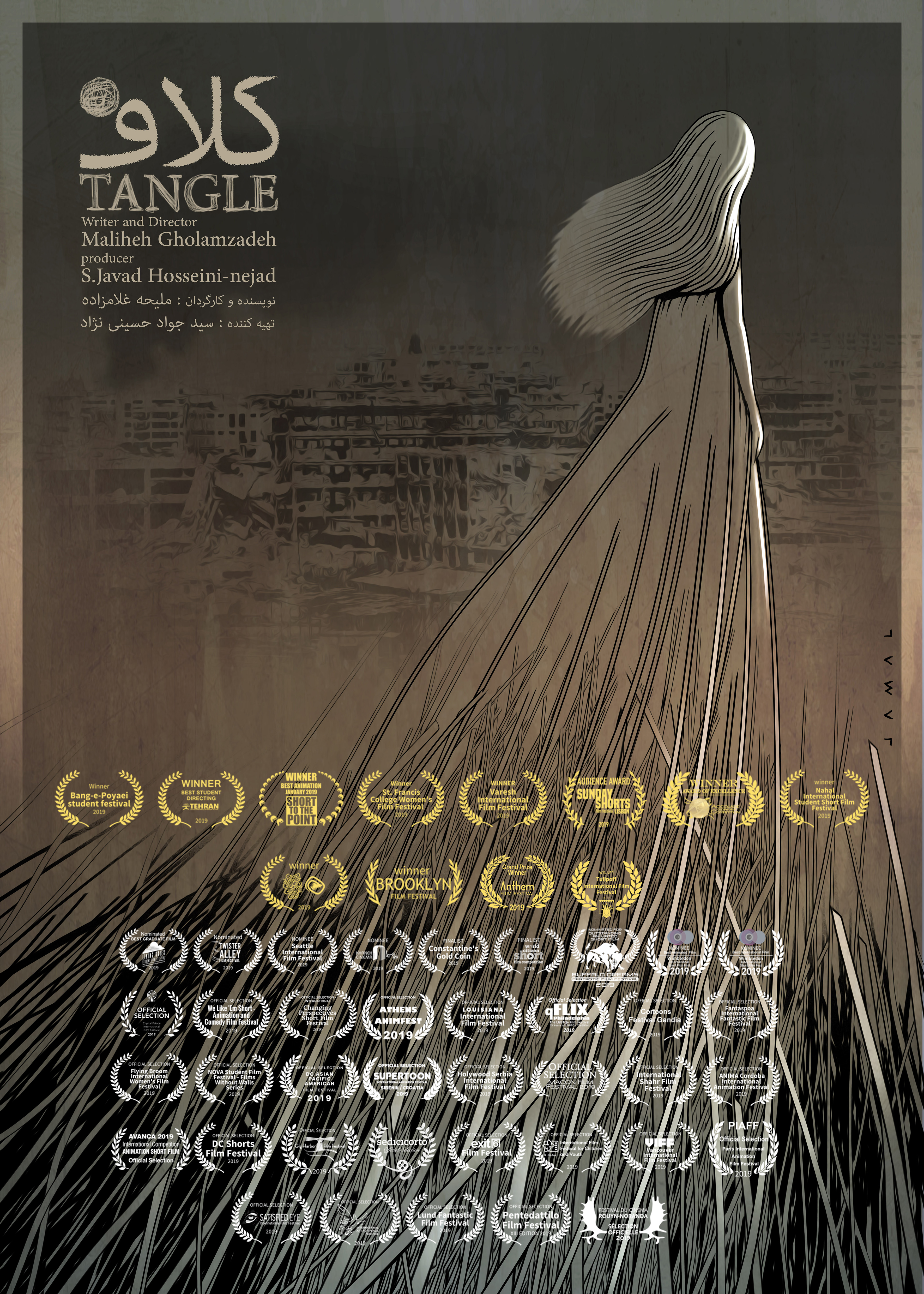 "Tangle" is about the people who lost their homes in the war and was forced to leave all their memories and loved ones behind. It is also about life and striving to survive on the geographical borders of hope and depression while reaching for all the things that can connect us to this water and land in spite of constantly getting ignored and interrupted.
Writer and director: Maliheh Gholamzadeh
Cinematography: Maliheh Gholamzadeh
Music: Hooman Raad
Editing: Naser Fakour
Best Directing
​Till the End of the World by Florence Bouvy, Netherlands The eight-year-old Marie lives with her father Boudewijn in a small house at the edge of the city. Their world is full of play and imagination, and Boudwijn teaches her to dream. However, Marie has become aware of an unpredictability in her father. Because of his addiction, the warm, dreamy man of the day can suddenly turn into a pair of empty eyes that don't seem to see her. A man that is not her father. As Marie tries to fight this feeling of unsafety, the two seem to spiral out of control. A story about the strength of a child fighting for the unconditional love of her father.
Director: Florence Bouvy
Screenplay: Jessie Tiemeijer
Cinematography: Eva Heinsbroek
Music: Moritz Gabe
Editing: Mischa Lamping
Best Screenplay
Portrait of My Family in My 13th Year by Omri Dekel-Kadosh, Israel
Omri is trying to direct a scene recreating the day his dog died. The attempt at restoration gets complicated when Omri discovers that his father remembers the events differently.
Writer and director: Omri Dekel-Kadosh
​Best Cinematography
Terminal by Kim Allamand, Switzerland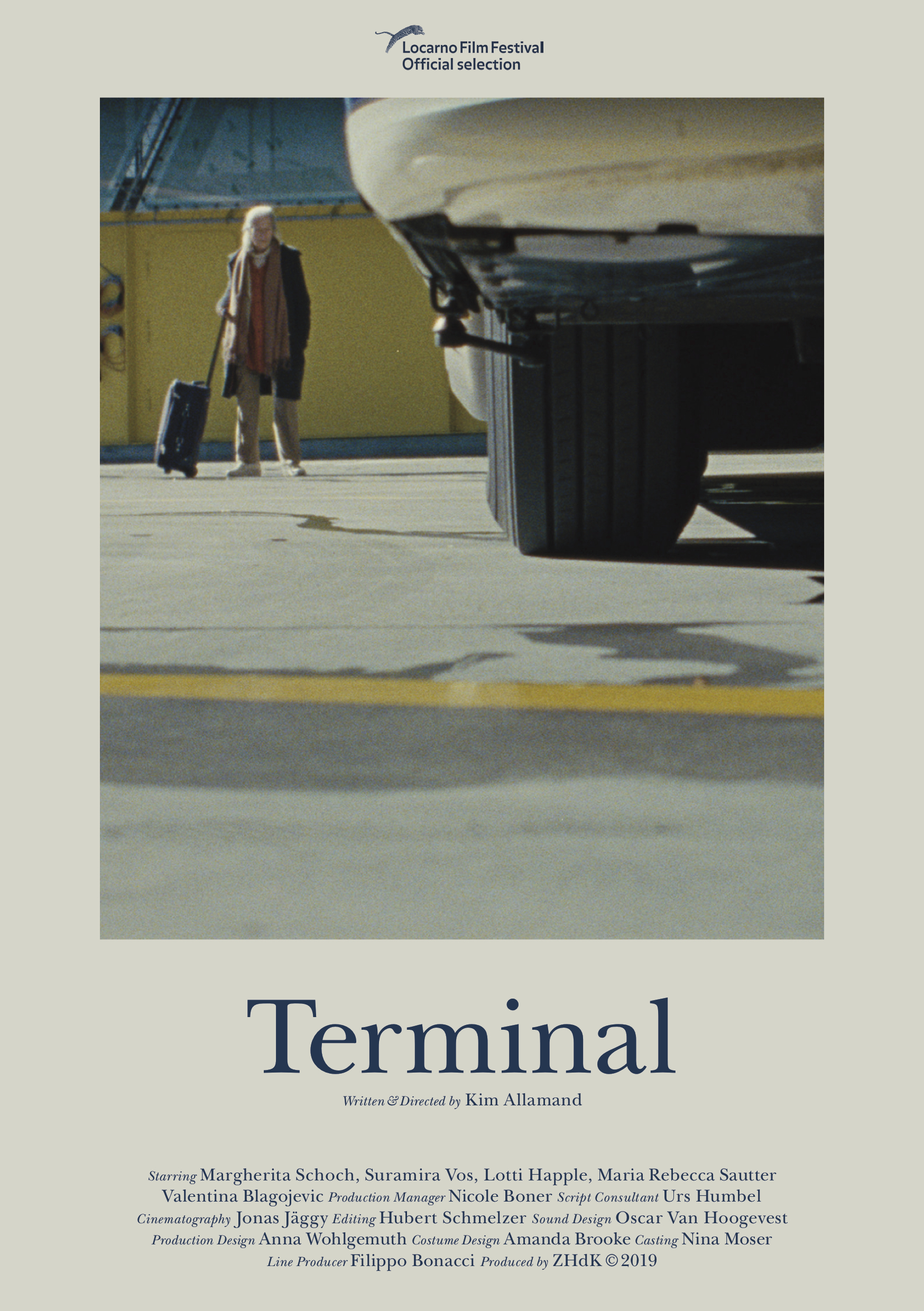 An 80 year old woman spends her time at a bus station. She's waiting for the right moment to leave this place forever.
Writer and director: Kim Allamand
Cinematography: Jonas Jäggy
Editing: Hubert Schmelzer
Best Editing
Terror by Yonatan Shehoah, Israel

Dan, 45, is a Jerusalem supermarket employee who suffers from PTSD after being caught up in a terrorist attack. On a day in which multiple attacks hit Jerusalem once again, Dan is asked to serve at the meat counter alongside an Arab co-worker. As more and more fatalities are reported on the news, Dan tries desperately to reach his wife who was shopping in the area of one of the attacks, but without success. Dan's fear and panic result in severe consequences for himself and for others.
Writer and director: Yonatan Shehoah
Cinematography: Hagai Adorian
Music: Aaron Cohen
Editing: Geffen Ariel
SEECS Award
Home for Christmas by Tomislav Đurinec, Croatia
Tomislav is about to spend the Christmas holidays with his family and inform them that he is gay and has a boyfriend.
Writer and director: Tomislav Đurinec
Cinematography: Magdalena Ptiček
Editing: Marko Klajić
Special mention for Bulgarian Film
Due to Unforseen Circumstances by Peter Chiviyski, Bulgaria
A taxi driver, with long lost confidence and authority, decides to take the risk to prove himself again, but an accident takes him straight to failure.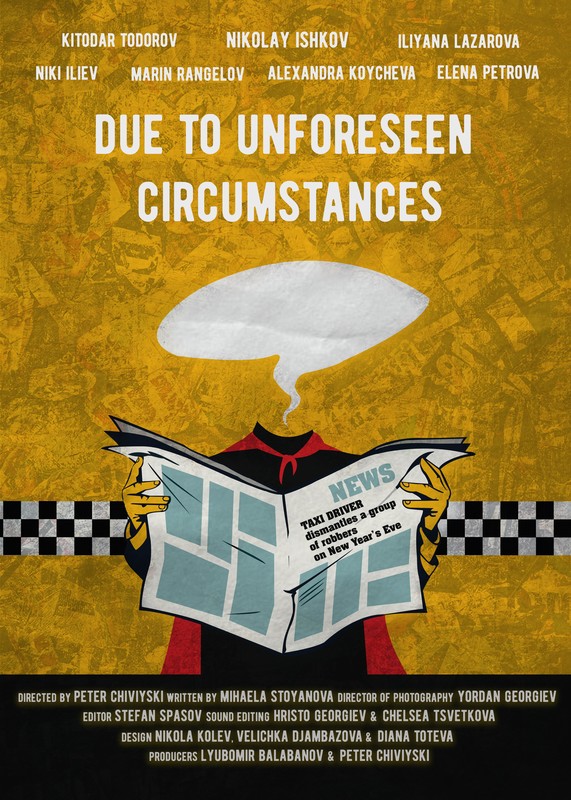 Special mention for Foreign Film
Nina by Alexandra Brodski, United Kingdom
A teacher desperately clings to her humanity, despite the chaos of war around her threatening to destroy everything worth being human for.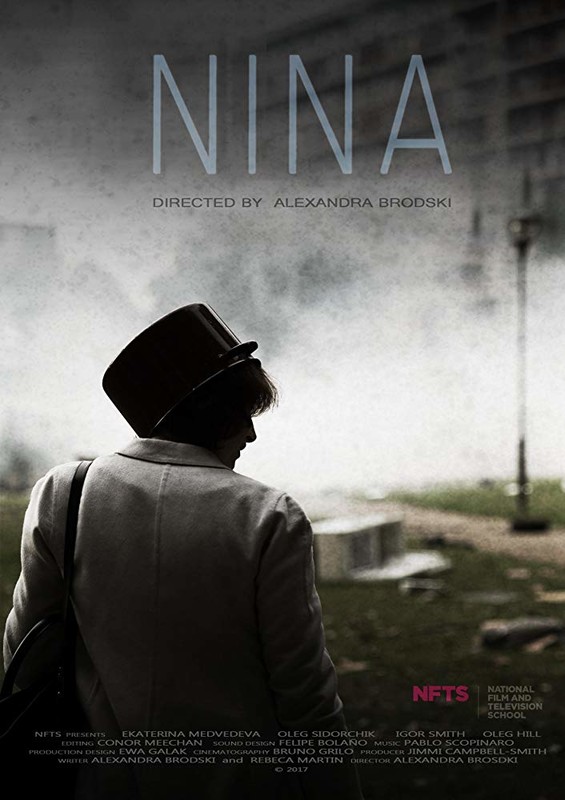 Special mention for Animation
Circles and Triangles by Darya Trublina, Varvara Lavrova, Russia
This is cartoon about the features of gender education in modern society and how generally accepted rules break the psyche of children.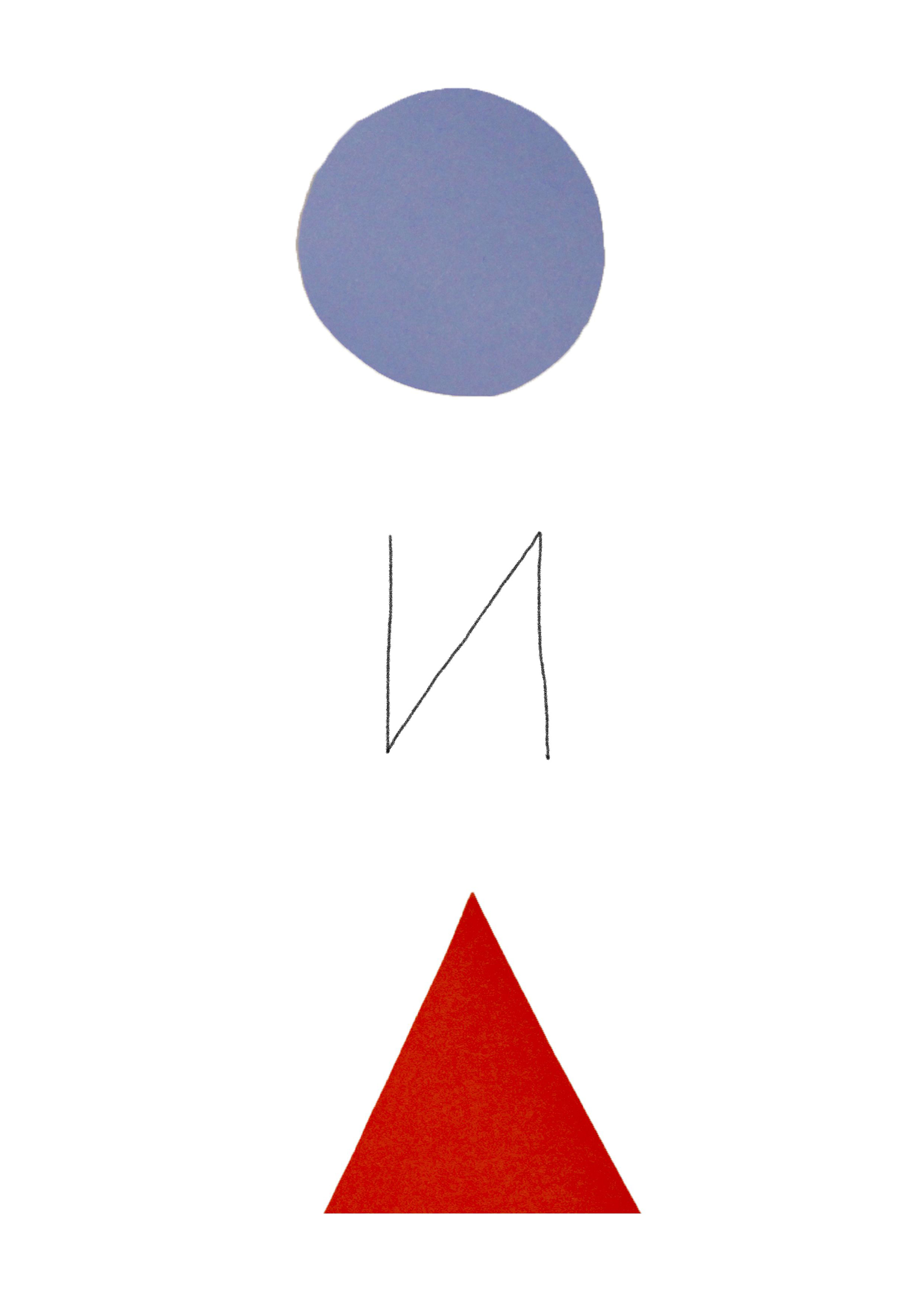 Special mention for Directing
Mokuso by Moreno Cabitza, Switzerland
In a school class, some students exchange complicit glances. Silent and calm on the surface, a world of mockery and fury is hidden in their telephone conversations through their devices that they hide subtly. So when 'the new girl' arrives in the classroom, it is for them a new prey to indulge in.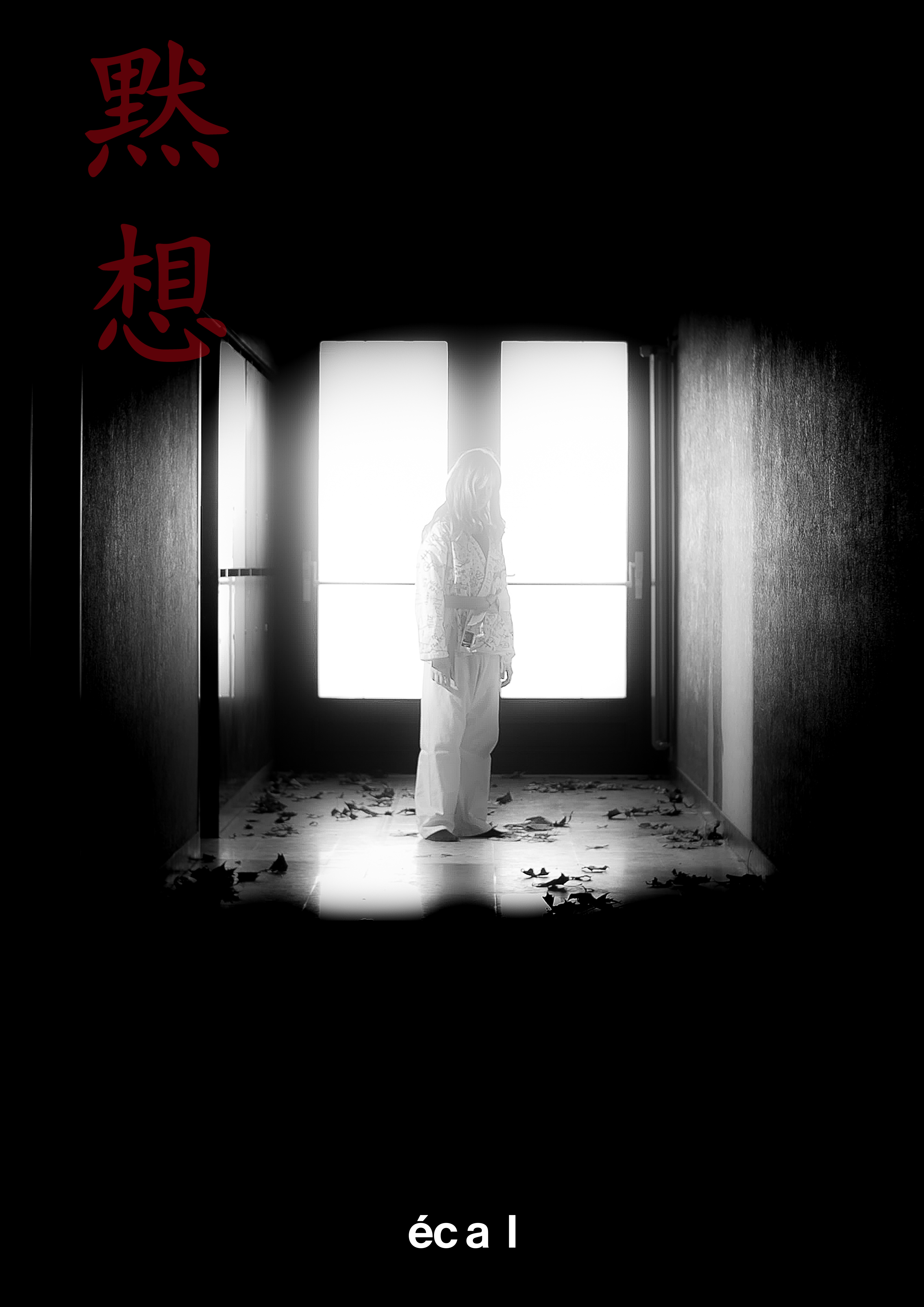 Special mention for Screenplay
White Mark by Anton Mamykin, Russia
The miner admits to his wife of treason. And after that, strange things start to happen. The hero works in the mine, but the dirt does not stick to him, he remains perfectly clean. Colleagues cease to trust a clean miner, the boss removes him from the brigade, the wife makes a scandal. The hero does not withstand such pressure and gives up. Looking for a solution he comes up with an idea.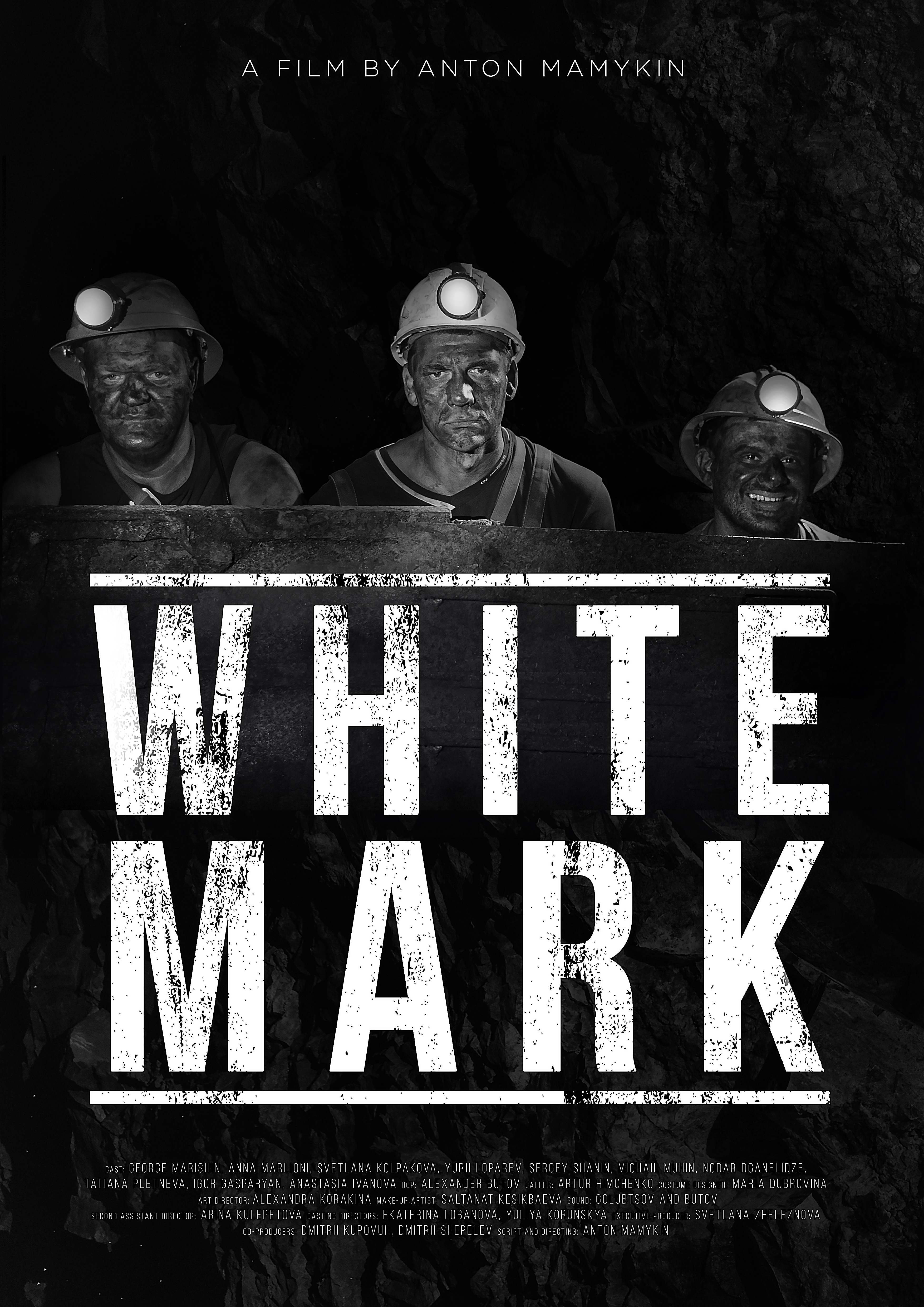 Special Mention for Cinematography
He Pulls His Truck by Kirill Proskurin, Russia
An eight-year-old boy Lyosha is hiding from the older kids in an abandoned building where he bumps into a toy truck locked behind bars. He decides to get it.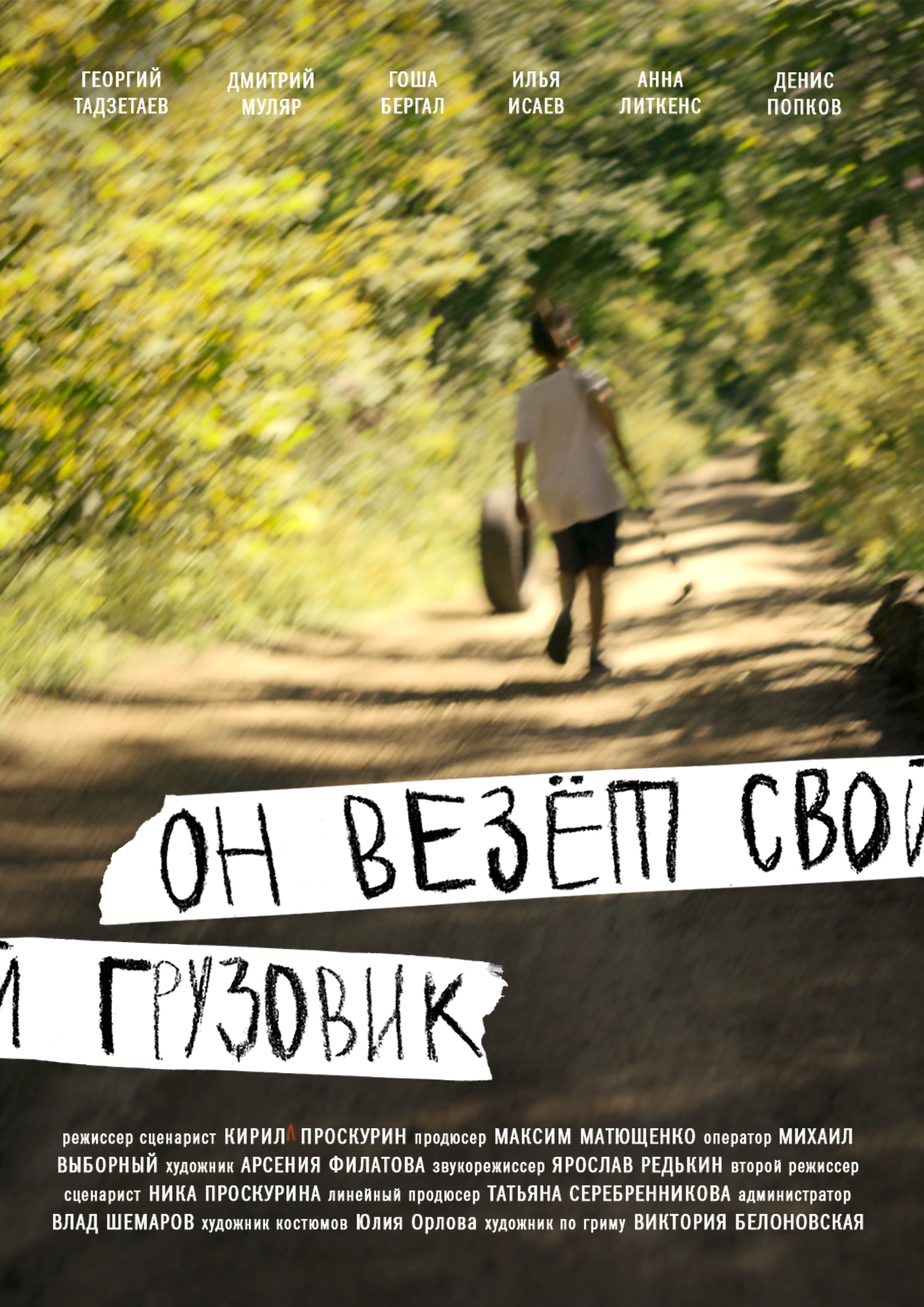 Award Ceremony