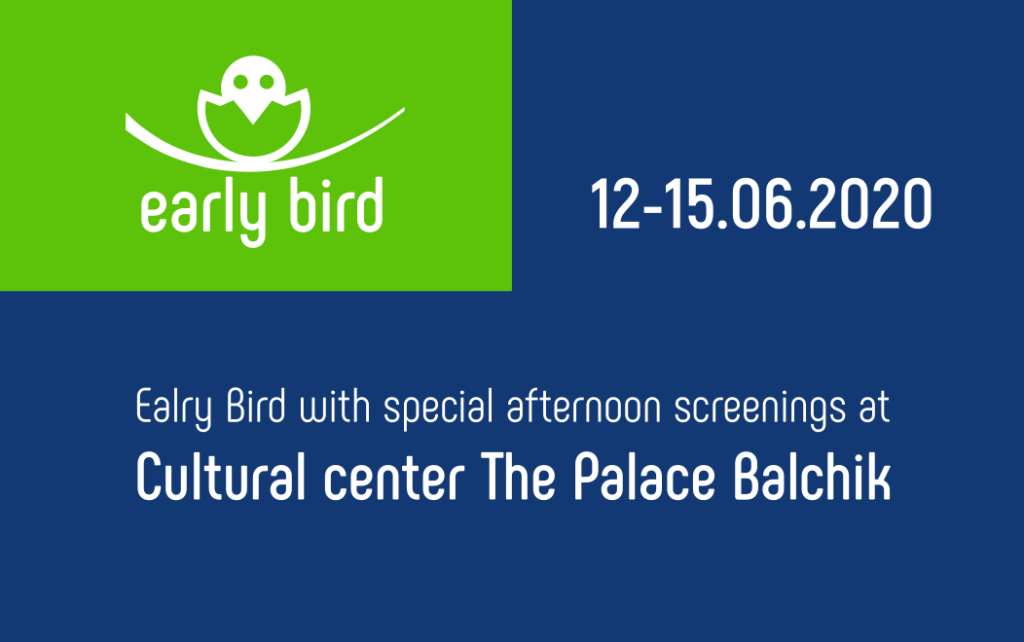 We restart festival life and invite you to go to the cinema again with Special Screenings in the Cultural center "The Palace" - the town of Balchik.
For four days June 12-15, 2020, the guests and visitors of The Palace will be able to watch the award-winning films from the 15th Anniversary edition of Early Bird Student Film Festival, as well as a retrospective of the films with Early Bird Grand Award over the years.
The screenings are at The Stone Hall from 16:00 to 18:30. Find out more, icluding the full screeening programme at the Festival's website. 
We're waiting for you!
P.S. We are still open for submissions for this years' Festival Special Quarantine edition. Read more about it here.