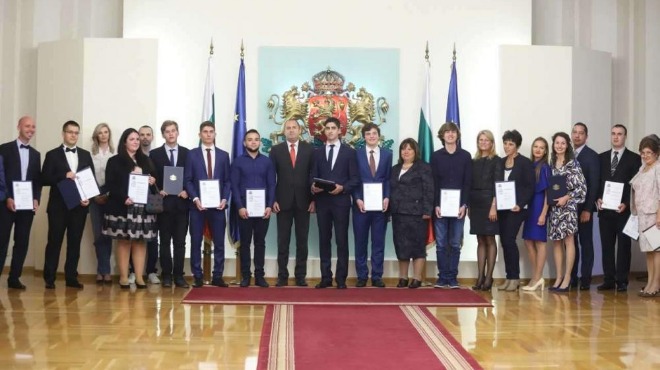 The head of state Rumen Radev welcomed the laureates in the presidential initiative John Atanasoff Awards award for 2018 at a ceremony in the Gerbovata Hall of "Dondukov" 2.
The President highlighted the public importance of the development of young Bulgarian researchers in the field of computer science, many of them supported by patents.
"What you do carries a lot of responsibility, because it models the social relations and contributes to the security and fast processing of databases, without which it is already unthinkable to operate the state-education, health, the environment and gives Its contribution to the development of e-government in Bulgaria ", pointed out Rumen Radev, quoted by the presidential press service.
The President also thanked the participants from the national teams in Informatics and Information technologies, who won top positions in the national and international competitions and Olympiads held during the year.