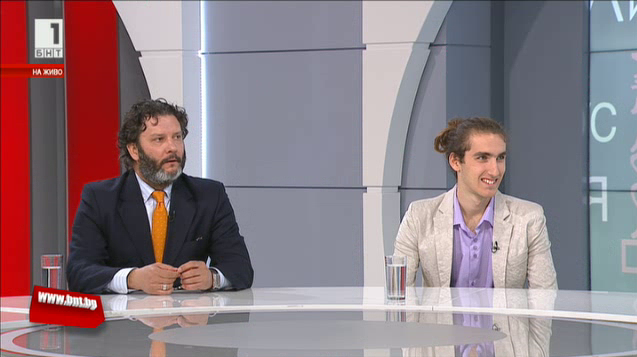 The mission of the American Foundation for Bulgaria is to support, encourage and contribute to excellence in education, natural scienc, humanities, culture and the arts. AFB cooperates with some of the most prestigious high schools and universities in the whole country and supports the talented and successful students of Bulgaria with its' long-standing scholarship program.  
In this regard, in March and April 2017 AFB organizes a Spring Charity Festival "Where is Tsonyo", in support of young talented musicians. The occasion for the event was the successful ranking of the percussionist Tsonyo Tsvetkov, graduate of the National School of Music "Lyubomir Pipkov" in 2016, at one of the world's most reputable music universities – Berklee College of Music, USA.
A series of concerts are coming up in large city halls, in which current and former scholars of the Foundation, students from NMU and friends of AFB will take part. The first concert of the series of concerts Tsonyo Tsvetkov's solo performance and will take place at 24. March 2017, Friday, at 19:00 at the National Museum "Earth and People" in Sofia city.
Events Calendar:
- 24.03.2017 - Friday  - National Museum "Earth and Man", 7 p.m.
- 28.03.2017, 18:30 - Tuesday - Hall 6 of the National Palace of Culture, with the participation Brass Band, at the National Music School, Lily Bogdanova - piano and Mila Tsankova - flute
- 02.04.2017 - Sunday - Studio5, 7:30 p.m. - Hristo Yotsov, Zhivko Petrov, Vili Stoyanov and many other beloved jazzmen (Ticket to the event 20 BGN)
- 08.04.2017 - Saturday - DNA at National Palace of Culture, 6:30 p.m. - Tsonyo Tsvetkov, Hristo Yotsov and friends
- 11.04. 2017 - Tuesday, 18:00 - Sedets Gallery, Ministry of Culture
The funds raised from the concert(s) attended, as well as from other events that are part of the Spring Charity Music Festival, will be used for scholarships for young talents from different music schools in the country.