Early Bird International Student Film Festival is the biggest Bulgarian forum dedicated to support the creation of student short films. It is the only festival fully devoted to help young filmmakers to reach their audience.
Apart from the international competition program the festival has special programs and additional screenings of new Bulgarian professional films and film selection from partnering festivals and organizations. Early Bird includes also a special educational module, which provides additional training through master classes and workshops.  ​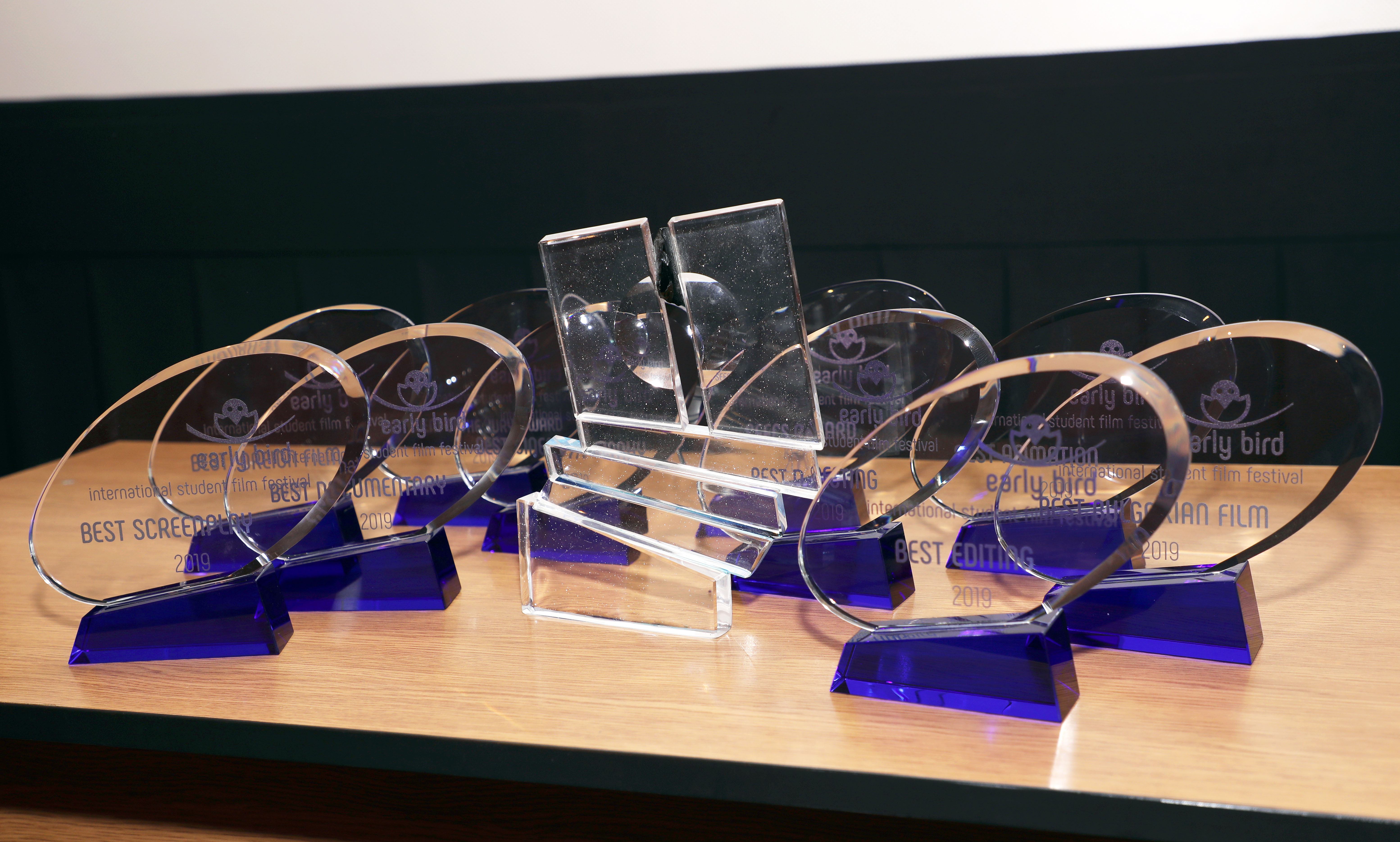 The festival was created by the American foundation for Bulgaria in 2005 as a continuation of the successful initiative to support student film projects. The original festival concept was created by Mr. Alexey Hristov – AFB Manager and Prof. Ph.D. Stanislav Semerdjiev – rector of NATFA and Executive Director of CILECT (The International Association of Film and Television Schools). With its second edition Early Bird became international. During the years over 1300 films from 84 countries, including Australia, New Zealand, South Africa, Brazil, Bangladesh, Pakistan, Indonesia, Zimbabwe, Kyrgyzstan, Makao were screened in the festival program. 
Members of the jury and official guests of the festival were some outstanding professionals like: Emil Hristov, Teddy Moskov, Rangel Valchanov, prof. Rolf Ortel (Austria), prof. Maria Dora Mourão (Brazil), prof. Zviad Dolidze (Georgia), Oscar award winners Ronald Harwood (for best adapted screenplay for the film "The Pianist") and Scott Hiller, British scriptwriter Roger Gregory and his US colleague John Bernstein, two-time Oscar award winner Florian Gallenberger, professor Bulent Kucukerdogan (Turkey), Kalin Ivanov – three-time EMMY Award winner cinematographer, filmmaker and producer, the director of Kino proba Film Festival Lilia Nemchenko (Russia), the Associate Professor at UNATC Doru Nitescu (Romania) and many others.
The jubilee 15th edition of EB IFF took place between 01 and 05th November, 2019. Take a look at more photos through the years on Early Bird's facebook page or at the album in the AFB's page.
Learn more at festival's website at: earlybirdfest.org